THE NEW
NORWEGIAN
HARD SELTZER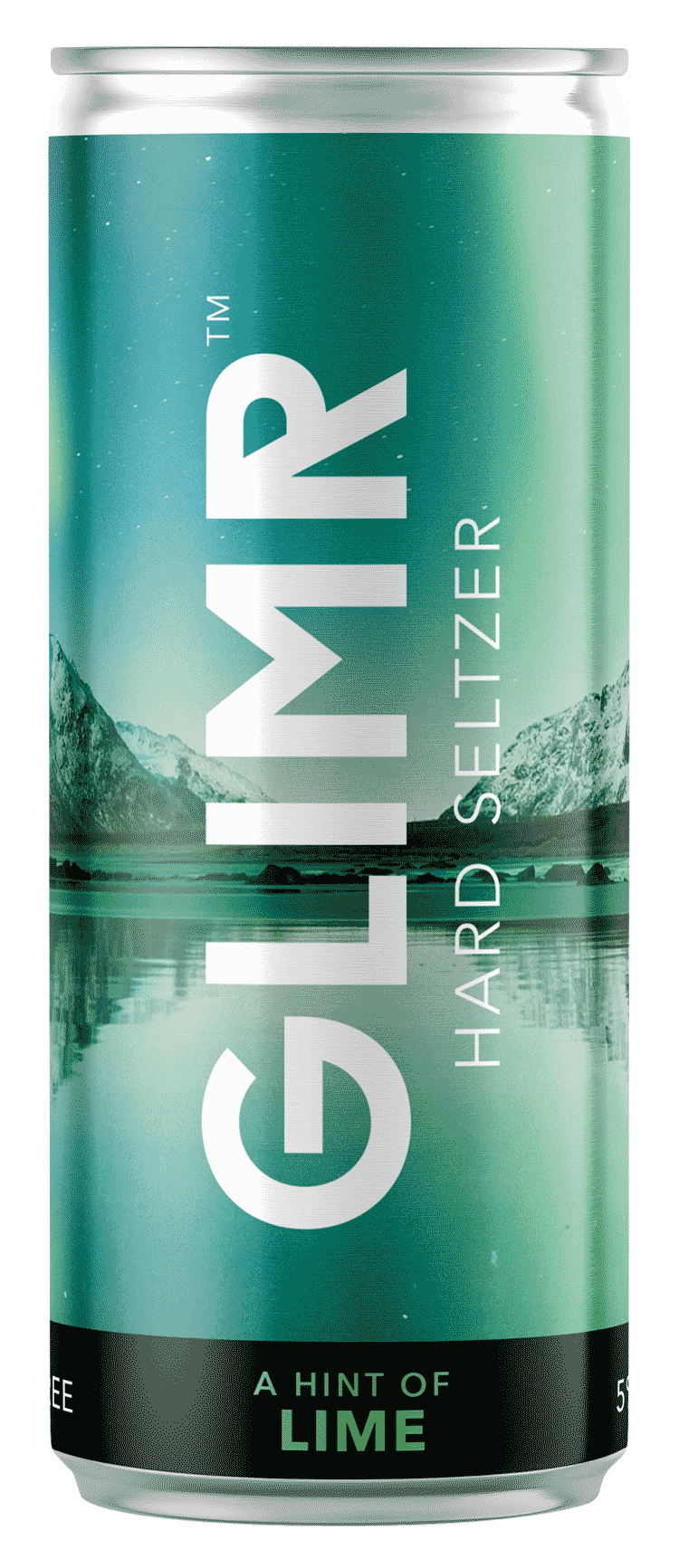 ALL NATURAL FLAVOURS
NO ALLERGENS
4,5% ALC.VOL.
90 CAL.
Say hello to GLIMR. The new seltzer in town.
Naturally brewed Norwegian Hard Seltzer. 4,5 % alc.vol.
Less is more. Glimr Hard Seltzer is made of pure Norwegian water and a hint of aroma from all natural flavours. That's it.
Wild strawberry
A taste of Scandinavian summer.
The glaciers, mountains, and waterfalls are all about raw, sublime pure power. Combine this with, natural wonders such as the northern lights, the midnight sun, the clean fjords, and quiet national parks – can one get better inspiration for hard seltzer?
All natural flavours.
No additives.
90 calories.
Glimr Hard Seltzer is made from a carefully selected blend of seltzer water, our gluten free alcohol base made with Reverse Osmosis technology and natural aromas of highest quality.
With Reverse Osmosis we use pressure to alcoholize the pure blend of seltzer. We have even built our own Revrese Osmosis technology to have full control of the process. This enables us to remove all taste of liquor without adding anything but a hint of fruit aroma. Quite unique, we think!
Some of the places you can enjoy us:
Røør

Eastside AS, Mad Goat

Habitat
Want to be listed? Drop us an email!
Get in touch
We are always looking for possibilities to get more people to enjoy GLIMR. So if you have an idea, a bar, a night club, a franchise or ways to get us to a new country (seriously) - please get in touch!
Get in touch